I had the opportunity to develop the visual style, and create all the illustrations for the children's book "Krabben Kalle på eventyr – I Thailand".
​​​​​​​
It is targeted towards families who love to travel and experience new things together. In English it translates to "Kalle the crab on an adventure – in Thailand" and through the book you follow along as the character explores some of Thailands biggest destinations. 
​​​​​​​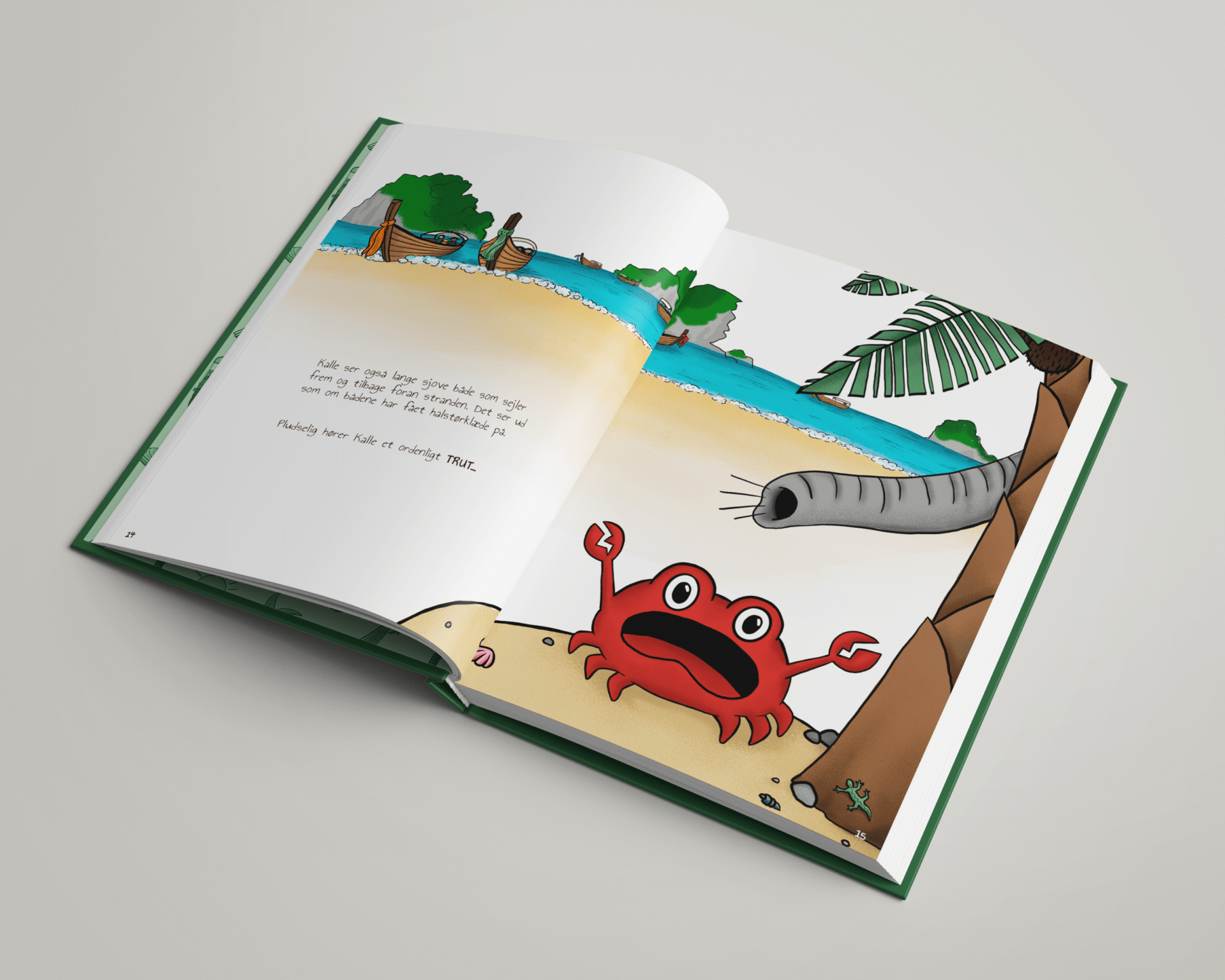 I got to develop the visual style of this book series, as well as the characters. I also did the layout of text and illustrations throughout the book.
​​​​​​​
Process – character and visual style
See below for a few photo captures of my process, creating the style, compositions, character designs etc.
​​​​​​​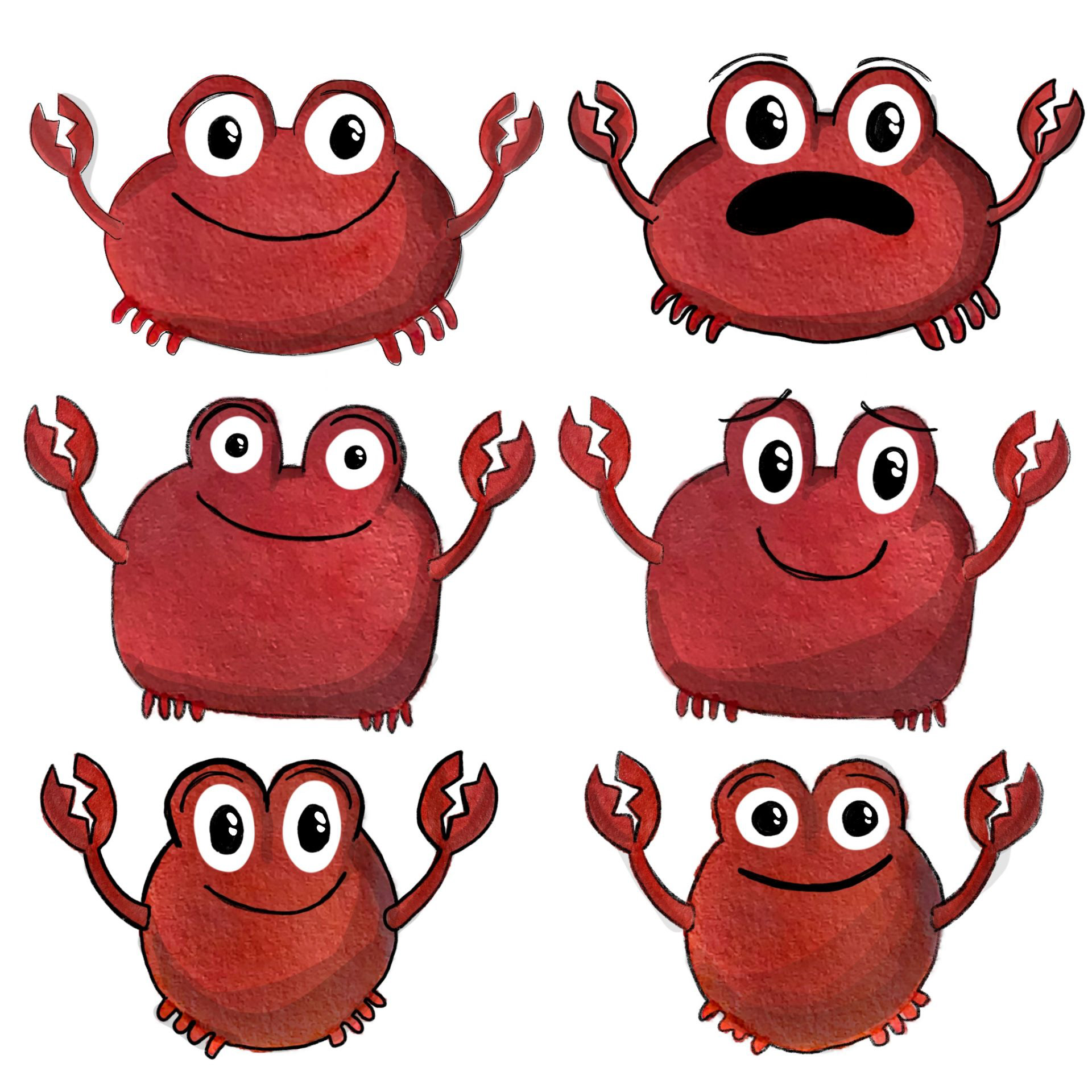 Written by Nina Wildenradt and Steffen Nielsen, illustrated by yours truly